Barak Houssain Obama lazy bum communist dictator
Tagged:
The "leader" of the most powerful nation in the
world.

Pride of the Democratic Party.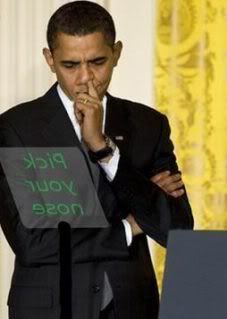 Tagged:
On Yahoo today. The "Top Stories" show what Barry Obamas priorities really are. While the unemployment rate in America approaches 10%, all Barak Sotero worries about is if Chicago gets to host the Olympic Games. What a pathetic excuse for a "president".