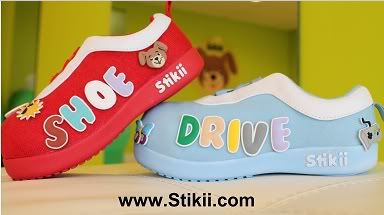 Join NFL, NBA and International Recording Artists in the 2nd annual Summer Shoe Drive.
Our goal is to collect thousands of pairs of shoes to bring relief to the feet of the homeless. The mission is to create a network of local charitable organizations that deal directly with those needing assistance. Our hopes are that communities will take over the effort of assisting those who are less fortunate.
Join the celebrities such as Chad OchoCinco (NFL), Mya (Grammy Award winning Recording Artist), Eric Williams (Retired NBA), Jason Williams (NFL), TJ Ford (NBA), Jeff Otah (NFL) and many others that have chosen to take part in the effort to provide shoes for the homeless.
The Children's footwear sensation, Stikii, is joining the shoe drive as a national sponsor. They were referred to as "Brilliant Kicks" by NFL star OchoCinco.
What can you do to help? Publish/promote our press-release to your market. Add your name and/or organization to the growing list of participants. Help us reach our ultimate goal of multiple campaigns by starting a shoe-drive in your community.
This shoe-drive continues through July 13th. Shoes may be dropped off at the Toledo Stikii location, or shipped directly to Charlotte, NC.
Stikii
5844 W. Central Ave.
Toledo, Ohio 43615
Info@Stikii.com
419-720-8322
Shipments:
Crisspy Shabazz
2624 Phillips Avenue
Charlotte NC, 28208
followcrisspy@gmail.com
# # #