How's that hopey changey thing working out for all of you bleeding-hearts? Apparently not so good.
According to the front page of todays Toledo Blade, with Democraps in charge, THE RICH ARE GETTING RICHER AND THE POOR ARE GETTING POORER again.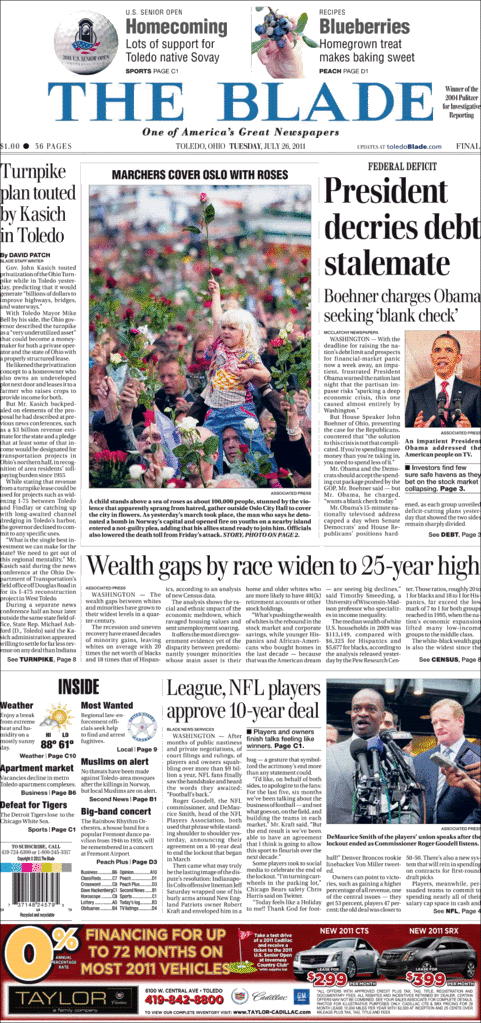 Wealth gaps by race widen
WASHINGTON -- The wealth gaps between whites and minorities have grown to their widest levels in a quarter-century.